Simply put, an emergency stop function is a function that's initiated by a mortal action and is intended to shut down outfit in the case of an emergency. The emergency stop device is a homemade control device. In case of emergency, just press the button to stop the device. The rotation release restores the state.
The company's most common emergency stop button switch series are xb2 series, LA38 series, 20A high current series, AGQ series, HBDS1-A series emergency stop and HBDS1-AW series emergency stop with lights.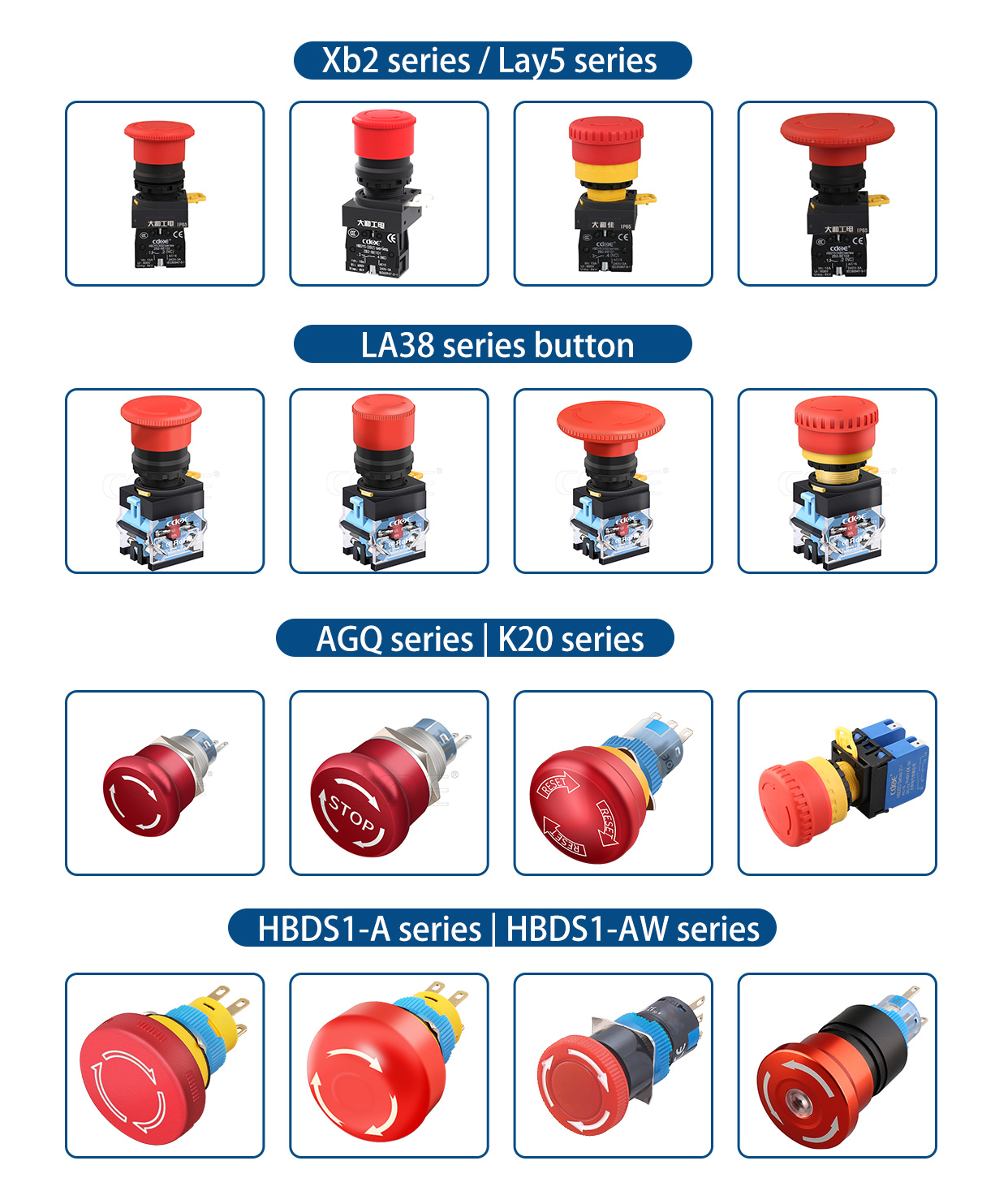 The emergency stop of xb2 series, LA38 series, and 20A high current series only needs to pull the buckle and rotate it outwards, remove the head and the base and install it on the panel. Other types emergency stop are pin terminal type need will unscrew the thread. Then install it on the panel.
The emergency stop button switch generally only has 1NO1NC (SPDT), one Normally Open pin, one Normally Closed pin, and one common pin.The operation method only needs to press the head, and the rotation can be released to restore. It is a self-locking type of ordinary buttons.If you don't know how to connect the emergency stop button switch, you can refer to our youtube video.
---
Next new: How to install push button on off? How to understand the functional pins terminal of the 5 pin switch?