HAPPY MOTHER'S DAY
Once, you accompany me to grow up slowl,
Now,I accompany you to grow old slowl,
May time slow down and love you more,
Yueqing dahe electric Co.,Ltd wishes all 
mothers around the world a Happy Mother's Day!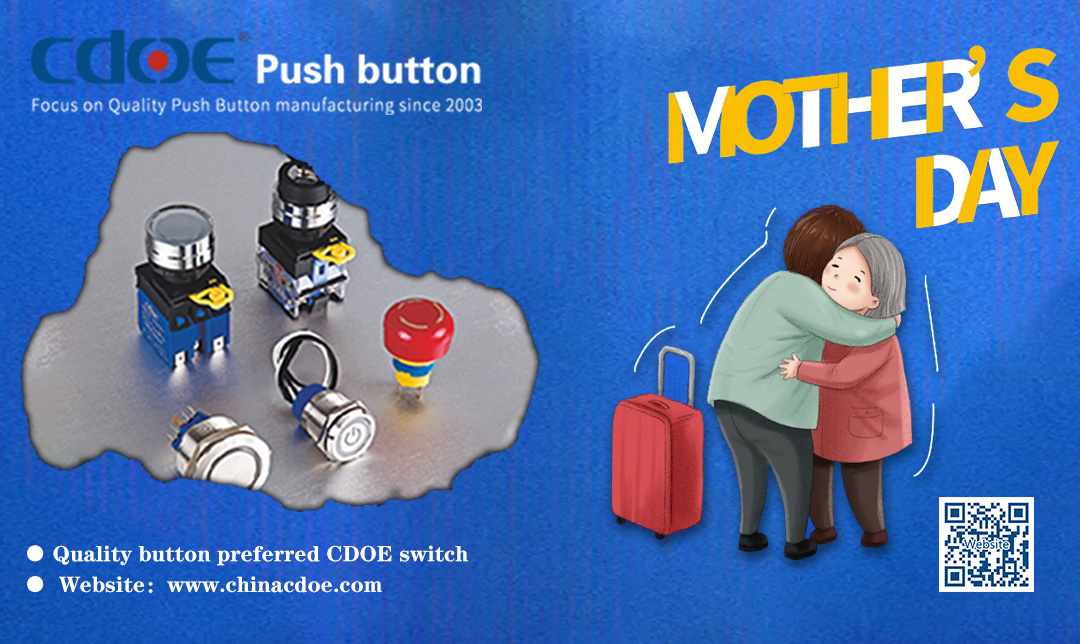 Remember to say to your mother today: Happy Holidays~

Mother's Day Buy Button Promotion 

Yueqing dahe electric Co.,Ltd will in 

2022.5.10(4 p.m-6 p.m)china time,the

Alibaba live studio

is waiting for you to watch!
Knowledge about Mother's Day:
·Mother's Day is a day to thank mothers. Modern Mother's Day originated in the United States and falls on the second Sunday in May every year. Mothers usually receive gifts on this day. Carnations are regarded as flowers dedicated to their mothers, and the mother flower in China is Hemerocallis, also known as Wangyoucao.
The tradition of Mother's Day originated in ancient Greece. On January 8, the ancient Greeks paid tribute to Rhea (English: Rhea, Cybele, Greek: Zeus, Poseidon, Hades, Demeter, Hera, and Hestia), the mother of the Greek gods. Ya's mother, so called the mother of the gods) tribute.
By the time of ancient Rome, these events had grown on a larger scale, with festivities often lasting up to three days. Of course, the worship of the goddess in ancient times was just a superstition, which is very different from the respect for motherhood today.
In 1876, America was still mourning the dead of the Civil War. AnnaMarie Jarvis taught a Memorial Day lesson in the chapel, and after telling stories of heroes who died in battle, she prayed, "I hope that somewhere, sometime, someone will create a Mother's Day. , honoring and honoring mothers in America and around the world."
Mrs Jarvis served her chapel for more than 25 years, and when she died at the age of 72, her daughter Anna, 41, aspired to create a Mother's Day to fulfill a wish her mother had prayed for years ago.
Anna wrote letters to many famous people, asking them to support the establishment of Mother's Day to promote filial piety. At first, the response was cold, but she was not discouraged and continued to appeal to all walks of life.
In 1914, the Congress of the United States of America officially named the second Sunday in May as Mother's Day and asked the President to issue a proclamation calling on government officials to fly the national flag on all public buildings.
Mother's Day only entered the mainland after it became popular in China's Hong Kong, Macao and Taiwan regions. In the 1980s, Mother's Day was gradually accepted by the people in mainland China.
At the end of the 20th century, with the increasing integration of China and the world, the festival of Mother's Day was increasingly popularized in mainland China, and more and more people began to accept the concept of Mother's Day. On the second Sunday in May every year, Chinese Join the rest of the world in expressing gratitude to mothers for their nurturing grace in a variety of ways.
The relevant social media:
·Website: www.chinacdoe.com
·Linkedin: CDOE pushbutton
·Facebook: CDOE.switch
·Youtube: Yueqing dahe electric Co.,Ltd
·E-mail: cdoe@cncdoe.com
---
Next new: Yueqing dahe electric co.,Ltd what are the company benefits?